Looking for some business ideas from home to get your entrepreneurial start?
If the recent Covid-19 Pandemic showed us anything it was the fact that health, time, and loved ones matter the most… and that most people want to feel in control.
A noticeable uptick in everyday people wanting to start their own business is on the rise.
Everything under the sun is a fair game business idea and today, we will share some of our top picks for 2022 and beyond.
A point to note is that while completing some surveys for extra cash is one way to make money, it is not a "Home Based Business Idea" so we won't touch on any of the gig economy-type jobs unless there are something YOU could possibly OWN.
Here is my complete list of Home Business Ideas to give serious consideration to!
First, how do you select the best home business for you?
Some things are obvious when it comes to starting a new business:
Will it work?
Can I make money?
Will it consume too much time?
With any home-based business idea, you have to be able to answer those three questions for YOURSELF.
Blogging might be the best business idea for me, but perhaps you are better at talking to people and real estate or some sort of sales would work better for you. The key to any successful home-based business is knowing your strengths and figuring out what business idea you can scale.
Of course, a profitable business is always the goal, but you wouldn't start a dog grooming business if you hated dogs just like you wouldn't want to own a blog if you don't have a stable internet connection.
In all seriousness, before reading this list of business ideas to seriously consider, be sure to:
Think about your strengths, interests, and hobbies – make a list.
Is there a way to monetize any of the above?
What is the amount of money you want to make per month?
How much time are you willing to commit to running a successful business?
44+ Home Business Ideas to Consider
1. Start a Blog
By now if you have done any research into starting a business the recurring theme you are most likely noticing is the "Start a blog" theme.
A blog is essentially a marketing company, not an online diary as you might think.
Most people who start blogs provide a service and use informal written communication to market and advertise products, goods, or services. For example, if you start a blog about stand-up paddleboarding (a hobby you love), you could write posts about the hobby but also posts about the best paddleboards.
From there, your affiliate links would make you money if people used your blog post to buy their SUP boards. I have written complete guides on starting blogs and you will have a learning curve before you really start making a ton of money.
However, the pros of blogging far outweigh the cons, and the skills you learn are invaluable. In fact, before my blog made money my digital marketing company was making $1,000 a month after just six months of blogging.
My suggestion is this, start your blog here with Bluehost for less than $150. You will get hosting, a domain, and WordPress and from there you can learn to design a website, write articles, and grow your skillsets.
2. Digital Marketing Company
Digital marketing refers to any type of online marketing a company might need.
For example, perhaps a roofing company needs to have their website images adjusted, their content optimized to rank higher with search engines, and their company's social media to have a better social presence.
All of this would be digital marketing. My digital marketing company offers SEO and web design services only. I used to offer more but have learned to focus on what I am best at that, thus I can charge more and create better systems.
I run everything in a few steps:
I use a monthly project management template to organize client needs
My virtual assistant assigns topics/work to freelancers, builds graphics, and emails reports
Billing is done automatically with Quickbooks
Work is completed, I crosscheck/edit work and repeat the process monthly
This is an example of one of my companies books for the first quarter: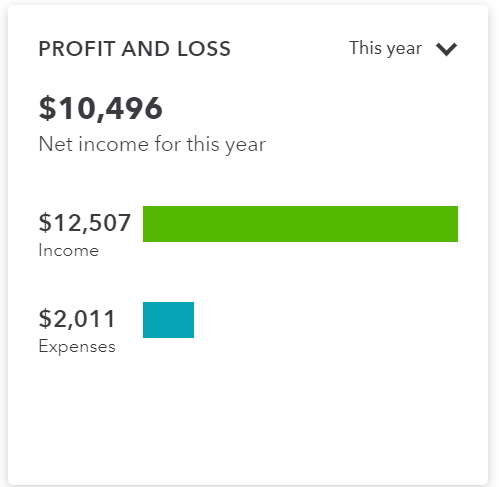 A great tip for creating a digital marketing company of any kind is to make sure you get really good at one specific niche. For example;
SEO work
Web development
Social media ads
Google paid search ads (SEM)
Social media management (more on that one next)
Do you want to learn more about SEO? Check out this masterclass called Stupid Simple SEO!
3. Social Media Manager
We mentioned a social media management business earlier and this is a sure-fire way to stay relevant in the world.
Social media is here to stay (unfortunately if you're a parent) and knowing how to lead generation, manage social media accounts, and grow followings is 21st-century skill businesses need!
From managing Facebook Ads to TikToks, you can leverage this home business idea to the fullest and make quite a bit of money as you grow your company. Use the same steps from the digital marketing section above to help you start and scale your company.
4. Virtual Assitant
From answering emails to organizing things, a virtual assistant is someone who completes digital tasks for clients that allows them to complete their larger tasks.
A lot of stay-at-home wives love the flexibility of running their own VA business and it is a top business idea for stay-at-home moms. To start, you can simply charge per hour for a client to gain your footing and learn new skills.
As you grow your expertise, you can broaden your service offerings and hire freelancers to help you scale your VA business.
5. Book Publishing/eBooks
You can write an e-book, how-to manual, or even a novel and publish it yourself and be your own boss.
Now, obviously to self-publish an e-book you have to have something worth sharing. A how-to manual is a great way to actually sell books online. Digital books are easy to publish and you can sell on Amazon, social media, and other online marketplaces.
6. Freelance Writer
Owning a freelance writing business is one great way to make money fast and grow from there.
For example, I have been able to average $350-$1,000 per month for close two years just by offering some freelance writing when I have the extra time. I like writing and it keeps me fresh with new ideas.
The business side of freelance writing is landing a few major clients where you can write a set amount per month and even hire out other writers. For example, a freelance writing business would have a website, regular clients on containers, and other writers helping you produce articles.
7. Freelance Web Designer
Similar to working as a freelance writer, as a freelance web designer you would build websites for clients. Most of the time, this will start as you do this as a side business.
The going rate for a website starts at $1,000 and can go up from there. Most small businesses don't have the ability to worry about their websites so they're often stuck with no website or a crappy website.
This is where you can come in if you have experience with websites. Simple offer your services and to make this residual, offer a monthly retainer fee of $50-$100 to keep their website in good shape!
Want to learn how to build a website? I have actually built well over ten websites for clients and I did this through a lot of trial and error on my own website. I built my first website with my blog using Bluehost, then I helped two family members for free. From there, I felt confident to charge a client for his website, and he referred me to another person.
8. Online eCommerce Store
Home-based business ideas usually involve selling something. And selling things online is one of the best ways to get your start, but owning an e-commerce store is how to really level up!
Shopify is the most common eCommerce platform and you don't even need any web design experience. An online business will always offer a service, in this case, your service will be selling things.
Whether you resell items, make your own things to sell, or use a dropshipping business model – selling online is a great way to grow a large online business. If you happen to have an existing eCommerce business, make sure you are using the right platform to be successful!
9. Real Estate
You can rent real estate, become a real estate investor, or work as a real estate agent.
Many agents leverage social media and other methods to land clients, but the best way is to make your network your net worth! Look for ways to get your name out there and be patient.
Breaking into the real estate industry won't happen overnight. Just like renting commercial real estate for profit won't happen without you first gaining some experience working for a company or getting your real estate license.
An alternate way to make money with real estate investing is to use crowdfunding sources to make money. Top crowdfunding investing opportunities include:
10. Network Marketing Business
Listen, I get it.
Every time you log on to a social media account someone is talking about these ground-floor home-based businesses only you find out, it's a multi-level marketing company.
I don't have anything against network marketing/MLM/direct sales companies. The industry is a multi-billion dollar industry that must be doing something right. That said, what I don't like is the way some people go about growing their businesses.
Separating the model itself from some of the methods people use is important if you're considering network marketing. The thing you must know is YOU WILL NOT make loads of money quickly with this model.
It will take time to develop a large marketing team (just like it takes time to develop a real estate team).
Pros of Network Marketing
Cons of Network Marketing

Most network marketing businesses have a mentor who will help you



Can make money passively with a large enough team


Many companies offer great training, teaching, and personal development


Reputable companies are recognized as a legitimate business opportunity with business ownership advantages
Startup costs to run your business can be more than the early profits you will make


Must tap into your sphere on influence and network to sell products & grow the team


Sometimes the methods used to create business success are soliciting and spammy in nature


Like most business ideas, high failure rate and many are promised a get rich quick business
11. Work Several Mirco Gigs
While I am not a large advocate of the gig economy because you end up spinning your wheels making short-term income, there are instances where you can use several micro-jobs (temporary jobs) to make money and eventually turn them into a business.
For example, if you need money, even with low startup costs most business ideas are still expensive to start/run long-term.
Maybe driving for Uber, Lyft, or DoorDash will make you money, but you might want to find work on Fivver or Turk to gain more expertise while earning in the process. This way you can at least advertise your skills later.
12. Tutoring Online or In-Person
With so many forced into distance learning because of the pandemic, kids, unfortunately, fell behind across the country.
More people also viewed the somewhat archaic schooling method as… well archaic, thus they decided to look for alternative schooling methods. Either way, this is where your business idea takes off.
Offering tutoring services online or in-person is an excellent way to start a business with literally no upfront financial capital. You can even start with online tutoring services like:
13. Complete Taxes
We will discuss accounting and bookkeeping later, but a seasonal(ish) business idea is to file and do taxes for people each spring. Obviously, you will need to know what you're doing with this one but hey, it does classify as one of many home business ideas!
14. Dropshipping Business
Similar to starting your own e-commerce store, a dropshipping business is the same idea where basically you fulfill orders without ever stocking the products. Instead, you purchase inventory as needed from a wholesaler.
Made popular by Tim Ferriss and his hit book, The 4 Hour Workweek back in 2007, dropshipping businesses are lucrative and have many upsides.
However, be careful with this one as sometimes dropshipping can be a "Here today, gone tomorrow" business model if you are selling niche products or your Facebook Ads get dinged.
Orberlo
Shopify
Alliexpress
15. Start a Subscription Box Business
This business idea is a little trickier as you will have to not only offer something worth getting each month but also market yourself and fulfill orders BUT if you're capable of doing all that a subscription box business is a great idea!
Subscription box businesses work well, but be mindful of what type of system you will need and be ready to hire out to really make something like this work!
16. Sell online
Instead of having an online store you own, you can sell online using existing platforms and social media. To just name a few:
Facebook Marketplace
eBay
Poshmark
Mercari
Craigslist
OfferUp
Etsy
Now, knowing how to find deals to resell things, stage items, and what to sell (electronics, clothes, premium items) in the first place is key.
Some people are able to "Flip" things meaning they get a piece of furniture or an old appliance, fix it up and resell the item online! You can clip furniture, cars, appliances, gadgets, and more!
Want to learn about to be a pro flipper? Watch this webinar here to learn from the six-figure flipping pros!
17. Rent Your Car with Turo
Do you happen to live by an airport or in a touristy area?
If so, you might be able to start a business renting your tour car(s) with a service like Turo. It works similar to Airbnb only for cars, but Turo allows you to rent your car as you please and charge a rate per day.
Some people will start a rental car business simply using a fleet of cars and Turo!
18. Event Planner
Do you enjoy staying organized, busy, and planning events? If so, you might want to consider owning an event planning company!
19. Graphic Design Business
Similar to freelance writing and design, a graphic design business is usually something you will start in a freelance capacity and grow from there.
Designing graphics for t-shirts, small businesses, and websites is a great business idea but also a side hustle if you have graphic design experience. You can advertise your services on the following platforms:
20. Rent a Room Out
Renting a spare room at your house isn't just a way to make extra money, in fact, if you do it the right way it can be a business venture.
Using Airbnb to rent out a room or if you happen to have a rental property is a profitable business model you can utilize. It is vital to consider insurance, taxes, repairs, and other factors must be weighed before you let someone lodge in your home.
Either way, if you have the space – consider a rental business. From there, you can use the money to possibly acquire more rental properties to scale your operation!
21. SEO (Search Engine Optimization) Consulting
One of the primary services I offer with the digital marketing company I own is SEO consulting and optimization work. This might sound fancy, and in some cases it is, but here is what I basically do:
I analyze a companies website
I give them input on where to improve to rank higher on search engines
We come up with a plan to improve the content (writing) and find keywords that match the services
Design new content centered around the keywords
These types of services can range in price from $200 a month to $1,000+ a month depending on what services the client wants. I took an SEO course that taught me how to analyze and complete keyword research which helped a ton.
The tools I use include:
SEO Surfer
Ahefs
Moz
Google Drive
Quickbooks for invoicing (Paypal is a great place to start)
Got a question about this type of business service? Feel free to ask me here!
22. Accounting Services
This should be pretty straightforward. You have an accounting background and you're a certified accountant.
Next, create an LLC and offer tax services and bookkeeping services. You can advertise your services on social media and within your network. As you grow your clientele you can look to hire help and scale your business.
What is important to know is that you must have an accounting/bookkeeping background to really execute this business idea!
23. Medical Billing & Coding
If you happen to have medical experience OR billing/coding experience, you can offer your services on a contractual basis and start a business in the process. Working with medical companies, patients, and insurance you are able to offer services connecting everyone.
Nurses, those in insurance, and physical therapists looking for a change will often look at this business idea as a good opportunity!
24. Transcriptionist
A transcriptionist is someone who types what is being said, meaning you must be able to type fast and have good listening skills. Let me elaborate.
When it comes to working as a transcriptionist, this means you will type out audio recordings (or sometimes even attend live meetings) for important meetings – like litigation. Most transcriptionists can charge $45 or more per hour and
25. Travel Agency
The everyday person has Kayak to book a flight, hotel, and rental car… but the everyday person doesn't always have the ability to easily secure travel packages or make exquisite travel plans without the help of someone.
This is where you come in.
While most travel agent business owners have a background in the travel field, if you're organized and want to run a "Travel Concierge" business it isn't a bad idea. My wife and I once met a couple in Orlando who runs a concierge business for people who travel to the lake rentals near their home each summer.
26. College Consultant
My friend's wife is a high school counselor who offers college consulting to students in their area to help them with everything involved in regard to the admissions process.
From identifying good schools to apply to simply navigating the college admissions process, a college consultant can often charge several thousand dollars per student for their services. This home business idea can be done over a video call using something like Zoom and it will help if you have credentials in the area.
27. Photography business
Our infant photo session was $450 and lasted one hour. We have since received emails for Christmas photos, Easter photos, summer photos, unicorn photos, and more ranging from $100 to $150 per session.
Now let's be very clear – photography isn't easy and you have to work hard.
Whether you do infant photos or wedding photos, you will have to prove you are worth the high fees and have the capability of editing photos. All this said you can make great money with this business making it one of the best on this list in my opinion.
To start, consider these steps:
Get a camera, take photos for a friend for FREE
Edit the photos
Have them share the photos and repeat this 3-4x
This should give you enough experience to now charge a client for a lower rate
Use the money you make to build a website/portfolio for your photos
Use word of mouth to keep gaining referrals!
28. Online Courses
Physical Effort Business Ideas From Home:
Pardon my lack of word choice, but when I refer to "Physical Effort Home Business Ideas," what I am referencing is a home-based business idea that requires your physical effort.
This can mean mowing a yard, walking a dog, or training a client hands-on. While these may require you to leave your home at times depending on the service you provide, you can run your business out of your home in most cases.
Here are just a few business ideas in that category to consider:
29. Landscaping Business
Without getting into the weeds of things (pun intended) you can start a landscaping business from home and quickly find work using Facebook groups, Craigslist, and other social media/for hire platforms.
From pulling weeds to mowing lawns [the basics] all the way to installing new plants or hardscape patios [more advanced] a landscaping business can be very lucrative. You will want to have some expertise and a background in plants/yards in many cases, but you can do your research online too!
The goal would be to grow your company so you can hire others to complete the work while you run the operations and business!
30. Painting Business
Similar to landscaping, a painting business is a great way to provide a service without much overhead. Granted, you will want to know how to paint, be sure you can paint, and make sure you have had plenty of experience before you start slapping paint on walls for others!
The only overheard you have to worry about is brushes, rollers, and ceilings (another terrible pun).
31. House Cleaning Company
One business model that keeps growing is the cleaning business. More and more, people are starting cleaning businesses either on the side of their career or diving in full-time.
One of the more popular home-based business ideas because you can run everything out of your home, a cleaning business is a great model to scale too.
Land cleaning contracts
Pay a subcontractor or cleaner to complete the work
Inspect the work from time to time, land more clients
Invoice monthly and repeat
Don't get caught up in the hype of having to do what is sexy, the guy who created the portable bathroom didn't! Cleaning houses is a great home-based business.
32. Daycare Provider
My mom ran a home-based business when I was a kid – she did daycare in the basement. She was able to nurture her own kids while always being home, but also run a childcare business simultaneously.
The money in childcare is very lucrative and she was able to attract customers because her rates were better than large daycare facilities. She also had a motherly love to offer! Be sure you like kids if you're considering this home-based business idea!
33. Contracting Business
A contracting business refers to anything involving being a contractor. From roofing to power washing to remodeling, a contractor will offer services often in the construction realm and can run everything from home.
Contracting is a good business and a lucrative business at that. The average rate to remodel a kitchen is in the neighborhood of $25,000. A new deck or fence can far exceed $5,000. While online business ideas seem like the way to go, sometimes providing a contracting service is way more lucrative!
Keep in mind as the company grows you may have to have space to store heavy equipment, vehicles, tools, etc. Luckily, many contractors run a home business, and aside from the work itself, they complete everything in a home office!
34. Teach Music Lessons
Similar to an online tutoring business, you can teach music lessons online, in-home, or at the client's location even!
You will want to use a referral system to land music lesson clients and try to do group settings to make more money in less time with your company!
35. Dog Walking or Pet Sitting Business
A dog walking business is not a home-based business. A dog sitting business is home-based.
Pick your poison, but honestly, if you're walking dogs or taking care of pets the real question we need to ask is; is there really poison involved?
If you love pets, you can easily start a dog walking business where you live if you have the flexibility. Your rate should be $1-$1.50 per minute with longer walks costing less. Sample pricing structure:
10 minute walk $15
20 Minute walk $25
30 Minute walk $30
Overnight care – $55 per day
36. Custom Closets & Organization
A custom closet business is exactly what the name says. You would design people's closets, laundry rooms, pantries, and storage spaces and customize the spaces for them.
This is a very lucrative business idea that requires the right target audience, your expertise, and the ability to get the job done! However, it is a high-demand business!
Level your business up: Design your own blog to show off each closet not to just attract more customers, but to also share closet ideas online. This can lead to your blog growing too, thus making you money online in addition to the custom closets!
37. Catering Business
The act of catering an event or wedding isn't home-based, but everything else can be run from home!
A home-based business catering means you are usually preparing for large events and executing on event day! A catering business does require some upfront capital and to get your start if you are brand new, you might want to first work for a catering company first to get the handle on it.
Cool Idea: Do you like to smoke meat? You could use a large smoker so smoke meat at parties and events and offer a BBQ catering service on the side of your full-time career!
38. Start a Home Inspection Business
When people sell or buy homes, they need a home inspection. Oftentimes, a buying party will request a home inspection so they can make a smart buying choice and this is where your services can come in.
However, before you start your home inspection company most states require a licensing course. For example, in Virginia, a home inspector needs to take a 70-hour pre-licensing course.
39. Junk Removal
Junk removal is a pretty straightforward business idea. People call you to remove junk from their property in the form from aging household items to rusted-out cars.
Based on the size and scope of the removal project, you can charge by the load, your time, or a flat removal fee (for example $400 per car). Some items can be recycled and turned in for money too!
40. Massage Therapy
A licensed masseuse can make house calls, work as a contractor, or run a massage business. Most of the time, a masseuse who is licensed with experience can charge a minimum of $60 for a 60-minute massage and up!
You can charge more if you make house calls. Not one of the typical home business ideas, but it works!
41. Hair Stylist
Similar to massage a massage therapy business, a hairstylist helps someone feel better too – but with the appearance of their hair!
One of the more popular home business ideas on this list, a hairstylist can do a variety of things from cuts to braids or coloring, charging a pretty penny in the process.
The advantage of doing this at home is you have the independence to choose what you charge when you work, and who you work with!
42. Personal Trainer
A personal trainer used to always be found at a gym. Now personal trainers are using the home business model to provide training for clients either virtually, in small groups, or visiting a client.
Online classes are very popular and you can build a website to sell personal training packages! Obviously, you will want to make sure you have your personal training certificates in order before starting a personal training business!
43. Bakery at Home
A bakery from home isn't the first home business idea you think of, but it is a viable option if you like baking.
My wife has a friend who is a very talented baker who bakes birthday cakes, wedding cakes, and super fancy cupcakes. Her only recommendation is to make sure you have at least two ovens and charge correctly for your time!
44. At Home Florist
If you happen to like flowers, arranging them, and have the space to store them you can own at-home florist business. You can sell your flowers locally or even with your own online store.
There is a huge online marketplace for selling flowers, you just have to figure out the best way to tap into it! A florist business can become an online business as you learn to scale your operation!
Pros & Cons of Owning a Business
One thing I think is worth noting is the pros and cons of owning a business. Reading a list of business ideas from the house is easy, but that doesn't mean executing and becoming profitable is.
There is a reason many statistics show a 90% failure rate for most businesses. The common issue for many is simple:
Time is not of the abundance
Money for upfront capital is often required
Expertise is needed
Oftentimes, one of the above or a combination of each will be enough to slow or even halt business progress if you are new to ownership. This is why it is always important to weigh the pros and cons.
Pros of Business Ownership
You can make your own hours
Your earning potential is unlimited/more than working a salary or hourly job
Independence from a boss, manager, etc.
Creative freedom and the ability to pivot to projects you enjoy
Learning and growth
Great for a stay at home parent
Interact with people you want to help like local business owners
Many businesses offer low startup costs
Ability to run a home business
Cons of Business Ownership
There are no guarantees you will make money
Longer working hours since you own everything
Uncertainty
Client acquisition and leads to attract customers can be challenging for new business owners
You have to risk your time and money to make a business idea work
Working out of your own home can be challenging at times
Many successful home businesses require large amounts of time to really make them profitable
Bonus: Best Business Ideas With No Money
Often people will ask, "How can I start a business with no money?" or "What is the best home business idea without money?"
Any business ideas from the list above could technically be started without money. That said here are a few ideas and steps to help you:
Photography. Use your iPhone to take photos for free to build a skillset. Sell online or take engagement photos for a friend for $200. Use the money you made to buy a camera.
Blogging. Start writing a few freelance articles for $50 a pop for a small business. Use the money to get hosting for your blog, WordPress, and a domain (with Bluehost you get all three). From there, use a free theme and start building content to land affiliate income, ads, and sponsorships.
Youtube Channel. Just need a phone to film some videos! Use Canva to help you make pretty intros and frames!
Tutoring. Just show up and tutor!
Social Media Manager. Work as a social media consultant to grow your skills and money to form a thriving company!
Service-Related Business. Anything service-related means you can provide a service to make money. From there, using the money you acquire each time reinvest into your forming business. This can mean securing an LLC, buying more tools, or whatever else you may need.
Once you start to make money, use the money to make more money. This is the key difference between a business owner and an employee. A business owner is willing to reinvest into themselves and the company.
If you're willing to invest time, you shouldn't need a ton of money to get started! Some business ideas like a print-on-demand business might need to be put on the backburner for now, but you can teach online classes, craft your business plan, and read up while you save money!
Don't make excuses, find solutions – the very definition of being an entrepreneur!
The Verdict on Your Own Business –
Profitable home businesses exist and chances are there is an online course that will teach you how to make it work for you.
However, in my opinion, the best way to get started is to do just that – GET STARTED.
Identify a list of 3-5 business ideas that fit you best, weigh the pros and cons, then just get started. From there your journey will guide you to learn more, read more, take courses, get better at your craft, and so on.
Keep in mind that a small business idea can quickly become a big business idea when you become a master of your field and you learn how to scale your operation. For more information on operating a successful home business be sure to subscribe here at Scale A Dollar to learn how to make home-based businesses work for you!
---
FAQ – Home Based Business Idea Questions:
What business can I start from home now?
There are countless benefits you can start from home from blogging, selling things online, selling crafts, tutoring, daycare, and so on. The question you will want to answer is "What do you enjoy?" and is there a way to do that hobby as a business from home.
For example, if you like to work out, maybe you can train a few clients online and start a personal training business from home!
What business can I start with no money?
In most cases, you will need time or money to start a business. If you don't have money, you will need to use time and start a business that is service-related. Offering social media services, virtual assistant services, cleaning a house, and so on are all examples of some of the best home business ideas you can start without money.
Using your own home, existing supplies, and previous skills such as web design or freelance writing can help you start a business. Once you make money, you can get your LLC, and tools, and scale your company further.
What home business makes the most money?
Any business can make a ton of money, but home businesses that tend to make the most money typically involve an online presence such as a blog, online store, Youtube channel, or affiliate marketing.
Social media, blogging, Amazon affiliates, and online sales tend to be the most lucrative because they can be scaled and don't require your physical presence. That said, any business will take time and effort to make it profitable!
What are the TOP 10 most successful small business models?
Affiliate marketing
Virtual assistant business
Consulting
Graphic & web design
Social media management
Lead generation
Youtube channel
Online course
Online store/e-commerce
How do I start my own business from home?
To start your own business from home, first, nail down a few ideas. You will want to make sure you have a long-term approach, a target market for your business idea, and time set aside to actually dedicate to your company. From there, you will want to make sure you:
Get an LLC through your state
Setup a business license if required
Consider a business checking account once you start making money
Build a website
Figure out liability insurance
These are not comprehensive steps, but they're a great start!
Which business is best for housewives?
Anything that is flexible is a great business for housewives. Blogging, for example, might be a great fit if you can dedicate some time during downtime or at night and there aren't as many "Client" demands when you do something on your own.
However, any online-based business from social media to graphic design is a great place to start. Selling handmade items is a great business idea too!
What businesses are in high demand right now?
Businesses that are in high demand right now include working as social media consultants, consulting in any field of expertise, elderly care, child care/tutoring, healthy food options, and medical-related businesses.